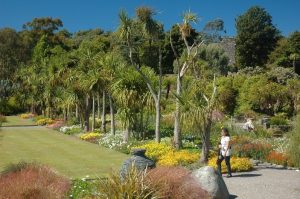 The Chartered Institute of Horticulture (CIoH) are delighted to be able to announce that the Young Horticulturist of the Year 2020 (YHOY 2020) competition is now underway and the Grand Final will be at the Royal Botanic Gardens Edinburgh's Logan Botanic Garden, near Stranraer in Dumfries and Galloway on May 2nd 2020. This beautiful garden, whose climate is strongly influenced by the Gulf Stream, houses an incredible plant collection. 2014 winner, Chris Parsons, is now part of the staff at the gardens.
Following one of the most exciting Grand Finals of recent years at the Royal Botanic Garden Kew in May last year, CIoH's 2019 winners Richard Moore, from RBGK, has recently returned from Japan where he spent time studying pruning and maintenance techniques. Emily Marston, now at RHS Gardens Wisley, is still in discussions about how to use her £2,000 Travel Bursary, so generously provided by the Shropshire Horticultural Society, after the very close tie-breaker last round.
For further details contact the CIoH head office or the YHOY Action Group Chairperson, Sue Nicholas at yhoy@horticulture.org.uk or her Vice Chairperson, Graham Porter at graham.garden65@gmail.com.